Career pipeline welder turned certified weld inspector (CWI) discusses the pros, cons, little-known facts, and tricks of the pipeline welding trade. Getty Images
Keith Armentrout of Burnet, Texas, spent 30 years traveling the country as a pipeline welder. It's a career that has fulfilled him, given him purpose, provided financial security for his family, and introduced him to a brotherhood that has become a family away from home.
But it's never been easy. The 47-year-old was away from home for months at a time, worked 60 hours a week, lived out of an RV, and had to perform under stress and in conditions that were less than ideal. A mistake or two could mean the difference between being employed and being unemployed. It's a career built on paying your dues and building up your reputation as being a trustworthy and highly skilled welder who can work fast under pressure without cutting corners.
Welding is all Armentrout has ever known. His grandfather mentored him at age 12 and noticed immediately his natural welding ability. The rest is history. Recently he made the transition from pipeline welder to certified weld inspector (CWI), opening his eyes to the other side of the pipeline welding business.
The WELDER spoke to Armentrout about his time as a pipeline welder—the good, the bad, and the parts unknown to those of us on the outside. Here's a hint: There's more to it than driving a bad-ass custom welding rig.
TW: Why did you choose a career as a pipeline welder?
KA: I would love to tell you I became a pipeline welder to see the countryside and the scenery, but the truth of the matter is, it was because of the money. The amount of income you can generate working pipeline far surpasses what you can make working close to home or in a small shop. What I would make in one week is what an average American would make in a month.
With that said, it's not all glamour. There are a lot of hidden costs to being a pipeline welder. You make good money, but you also spend a lot of money. Not all companies cover your fuel, for example. You're responsible for your own room and board. The contractor furnishes your consumables, like your welding rods, your grinding discs, your wire wheels, and your oxygen and acetylene, but still, you're living out of town away from home in either a hotel or an RV. Unfortunately, the RV parks, if you're in an oil and gas-enriched area, they do gouge you. A normal RV park is probably $300 to $350 a month, but in an oilfield area you're probably paying between $700 and $1,000 a month.
TW: Can you explain the pay structure and what a pipeline welder typically makes?
KA: Our payment is broken into three different categories, so we call it a split check. The first category is arm pay—the rate we make per hour to weld. We can earn time and a half on that after 40 hours. Then we have truck pay, which is the flat rate we get paid to use our own truck, machine, and our own tools. So, for example, if I work 60 hours, then
I get 60 hours' straight pay for my truck. And last we get a per diem, and it's usually paid per seven days. In the split check, we get taxed on our arm pay, but we don't get taxed on our truck pay or on our per diem.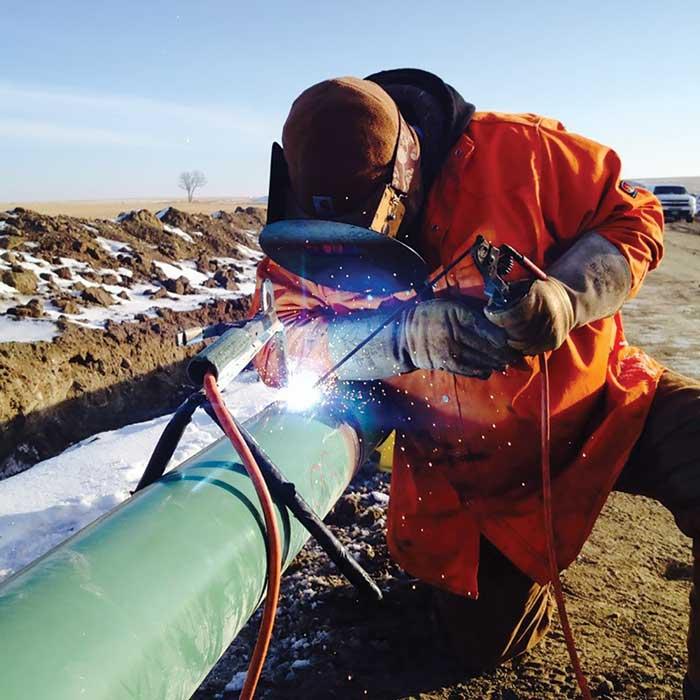 Life as a pipeline welder was good to Keith Armentrout. Good, but not easy. He made a great living, but spent a lot of time away from home and family in an effort to provide for them. Photos courtesy of Keith Armentrout, Burnet, Texas.
On average, a pipeline welder can make between $36 and $52 an hour on arm pay, anywhere from $15 to $25 an hour for the truck pay, and then somewhere between $100 and $150 for the per diem.
With all that, let's just say for an example, on a 60-hour workweek a pipeline welder could be making as much as $5,000 for that one week.
TW: What was it like to live a fairly transient lifestyle and be far away from home for weeks at a time?
KA: One particular excursion that I went on was to Williston, N.D. It's about a 22-hour drive from my home in central Texas. I was there for four months and there was no travel back to the house on off days. So, you know, you're away from family and loved ones. It's almost like a gypsy life. You move from project to project. Once that project in North Dakota came to an end, I was basically looking for a job again. That kind of life isn't for everyone.
I've got three kids, so I missed a lot of things with them while I was on the road. But at the end of the day I was pleased and proud to be able to make a comfortable living for them so they could have everything they wanted and needed. The traveling gets in your blood, and the camaraderie and the bonds that you make with your co-workers really help because they become an extension of your family. You see these guys day in and day out for months at a time—I'm talking like 10 to 12 hours a day for six days a week. We all have bad days, but we just help each other through it.
The way I look at it is, when I get ready to retire, I don't want to have to second-guess that retirement for financial reasons and have to go back to work. I do this to ensure that when I do retire, I'm truly retired.
TW: What are some dos and don'ts that can make or break a pipeliner's career?
KA: You do have to be able to adapt and overcome a lot of different situations. A pipe welder has to deal with the elements like cold, wind, extreme heat, and difficult terrain. You've also got to have diverse skills. The different metals that we weld—some of the pipe that we weld has different hardnesses.
You definitely don't want to take any shortcuts on postcleaning. Some guys who are a little slower than the guys in front and behind them will end up not cleaning their welds well enough. Well, that X-ray truck isn't far behind, and if your welds don't pass, then you'll have to go back and make a repair. A lot of times out here, if you get three repairs then you're looking for a new job. It's stressful. You've got to make sure that you're doing everything you need to do to maintain a job, yet you still need to be fast and efficient with your work.
TW: What led to the transition from pipeline welder to CWI, and how difficult was the process?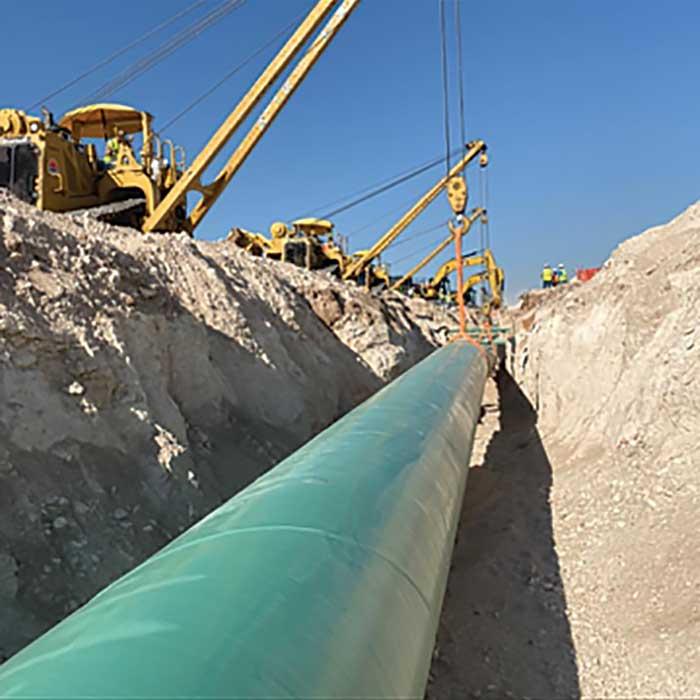 To be successful, Armentrout said you need to be able to weld in conditions that are less than ideal, including extreme heat or cold, vicious wind, and in awkward positions that make reaching the joint difficult.
KA: I made the transition when my ophthalmologist told me that if I wanted to be able to see in my senior years that I would need to quit welding all day every day like I had been for the last 30 years. My eyes are a real light-blue color, and welding historically has always been really rough on people with light-colored eyes. Even though we wear our protective lenses, you still can't filter out 100% of the harmful UV rays.
Hearing that news was a tough pill to swallow for me because all I have ever done since I was 12 is weld. But I took it in stride. I had always wanted to get my CWI, so I saw this as a perfect opportunity for me to go from the top of one ladder to the bottom of another.
I don't really know how to explain the CWI exam other than to say, wow. It was probably the hardest thing I've ever done in my 47 years of life. I honestly wasn't sure if I was going to make it. I graduated from high school and I've got a little bit of college in background, but there's a lot of things in that CWI class and on the exam that I did not have exposure to, so I had to do some serious studying. Fortunately, I was persistent and optimistic and I conquered that challenge.
TW: What's it like now that you're on the other side as a CWI?
KA: Since I was a welder on the pipeline for 30 years, I know a lot of these guys whose work I'm inspecting. I guess the level of respect that they give me has mostly to do with the fact that they know I've been where they are. But I also give them respect in return.
I don't go out there and throw my weight around. I think that's a misconception a lot of people have, that once you become an inspector, you get to be high on the food chain. I respect the welders, and if they have a problem, I look at the situation they're in and we try to come up with a good solution, one that fits within the parameters of the guidelines that we have to go by as inspectors.
TW: What are some things you wished you had known when you first started out as a pipeline welder?
KA: Take everything you hear with a grain of salt. A lot of times you might be tempted to chase the money and think short-term, but that's not always in your best interest. I've seen welders leave a secure job and jump ship to another company because they pay more and promise to have, say, two years of work. In reality, those two years were only a few months and they got laid off. I think I learned the hard way to only believe half of what I hear but all that I see.
What helps is learning to trust what your brothers—your co-workers—have to say about a contractor. A lot of times you'll come across welders who have worked for another company and they'll be straight up and tell you, "I wouldn't quit this one to go to that one." That sort of thing.
TW: Do you have any advice for young pipeline welders?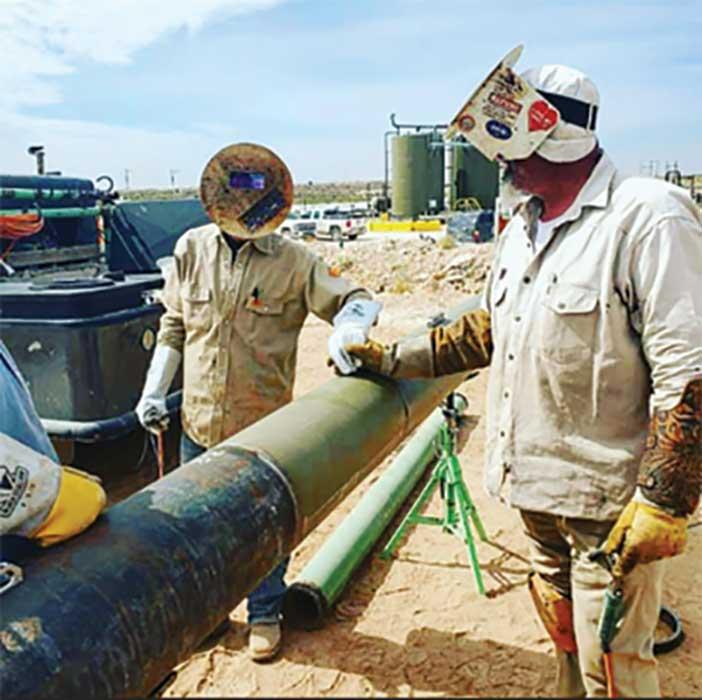 Armentrout said his co-workers became like family to him, which helped make the tough days easier.
KA: Do not go out and buy a $100,000 welding truck and equipment. Don't put yourself in that kind of debt. Instead, go buy a $3,000 truck, a $2,000 welding machine, and ask someone if you can have their old grinders. Just try to get by with the bare minimum for a while.
I understand that when you're a new guy and you've passed a test and gotten that first real paying job, it's hard to resist spending that money. But it's more important to focus on the work and let your work help you earn a spot for the long-term jobs coming up in the future.
And I would love to be able to tell you that image doesn't play a factor in this industry, but it does. But it's really important for these young guys to not bite off more than they can chew, because that is the death of a lot of young, upcoming welders. They want to look good and have all the new stuff, but they go into debt in the process. What they don't realize is they are still low on the totem pole, which means they might not work for a month or two but they still have that truck payment to make.
Also, ask a lot of questions. The only dumb questions are the ones that you don't ask, and that's especially true in this industry. Keep your eyes and ears open so you can soak up as much information as possible. Don't be afraid to hang out with the older guys. They can show you stuff that will probably blow your mind. I'm 47 years old and I still learn new tricks of the trade. It's important to have a good relationship with the older welders and the older fabricators because they will show you a lot.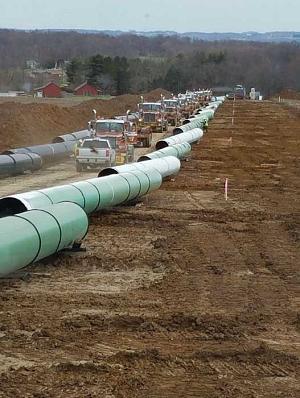 With work happening in front of and behind you, Armentrout said many welders are tempted to cut corners so they don't get left behind. It's important, he said, to resist this temptation and learn to work quickly and efficiently without cutting corners.